Ledig stilling: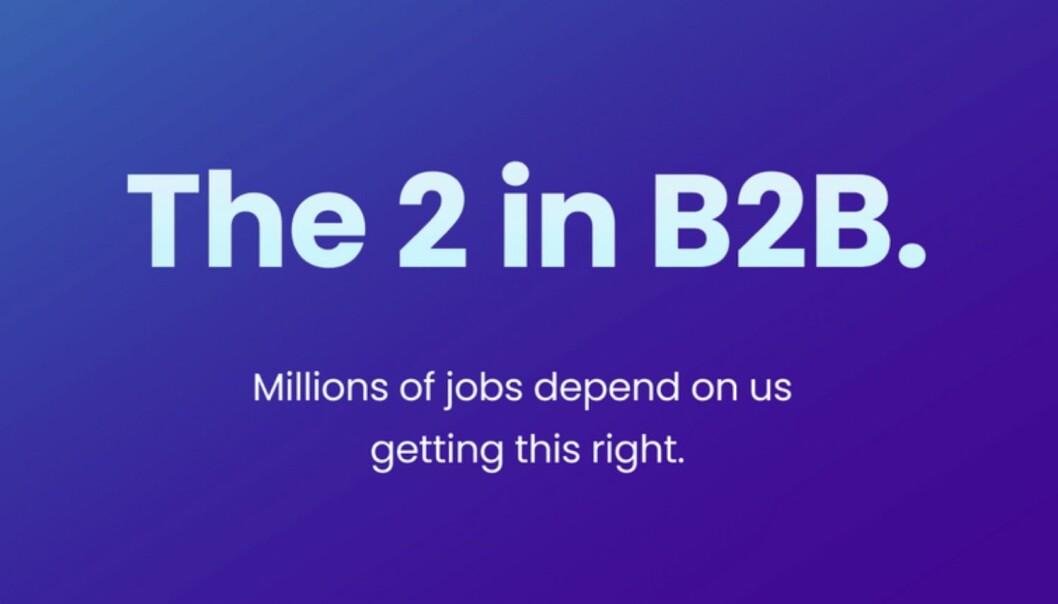 Senior Software Engineer - Initial team member - Tillit.ai
Description
At Tillit, we're passionate about building software that helps B2B Merchants sell more, faster, and more efficiently. We partner with small and large businesses to transform how they receive payments from their customers. Our software is used to make the checkout process frictionless - implementing for the first time true one-click purchasing for businesses selling to other businesses.
Tillit's software helps to increase sales conversion, gets Merchants paid quickly, reliably, and with no credit risk, and frees up cash so they can concentrate on what they do best-providing their customers with world-class goods and services.
Location:
We are presently building our main talent hubs in Oslo and London with a plan to expand to key European locations over the next 12 months. If you aren't based in either London or Oslo but are keen to explore the role further, we'd love to hear from you — Tillit is a remote-friendly company, with a flexible working policy accommodating onsite and remote teams, with the expectation that some travel to our hubs will be required.
About the role:
As we're an early-stage startup you'll have the opportunity to set the trajectory of our products and help us build world-class user experiences across all of Tillit's customer and merchant-facing products from our Dashboards, Checkout, Documentation, and Website.
You're Tillit's Software Engineer. You will be leading a team responsible for mission-critical infrastructure efforts that allow our engineers, business, and product to scale. You care deeply about your team, invest in their personal growth, and support them in maximizing their impact on the business. You have a deep systems background and will join our core tech team to develop our most business-critical technology and external APIs. It is a plus if you have experience in developing financial services, robust web applications, and evergreen APIs.
You'll contribute high-quality code to Tillit's suite of products that are mission-critical to eCommerce merchants across Europe, and soon enough around the world. Tillit's Product Development organization is made up of small teams of Software Engineers. Each team focuses on a specific aspect of a product.
You will support and lead one of three engineering organizations:
Product - Responsible for the end-to-end user experience of Tillit. Our teams are product-aligned and have engineers from across the stack working together to ship high-quality products. Strong partnerships with product and design are at the core.
Data - Advancing Tillit's mission by building products and infrastructure to collect, clean, and organize datasets. We make informed decisions about user-facing products as well as internal systems, often by using mathematics and statistics to extract insights about uncertain processes. We empower Tillit to measure the impact of those decisions.
Infrastructure - Providing the infrastructure for our products as well as ensuring developer velocity and system stability. Our work spans multiple areas including architecture, the software development lifecycle, cloud infrastructure, networking, online data processing, reliability, and more.
It doesn't matter what languages you know when you join us, but it does matter that you can write clean, effective code and learn new languages quickly. Our software is constantly evolving, so we need engineers who can do the same.
Technologies We Use
Core Tillit products provide the foundations for our deployments.
Golang for our back-end applications and data integration tools.
Python for data processing and analysis.
Tillit cloud infrastructure is based on Google Cloud Platform.
Typescript, React, Leaflet, and d3 for our web technologies.
Postgres, Hadoop, and Spark for distributed data storage and parallel computing.
Your day-to-day will involve
Contributing to open-source projects
Planning, coordination, and execution of the technical roadmap
Helping set and fulfill the engineering hiring plan for the team, including sourcing, screening, and interviewing
Helping set and enforce the technical standards and direction of the team while ensuring alignment with Tillit business goals
Mentoring and growing the team while keeping it engaged and focused on our product and company vision
Growing a healthy, collaborative engineering culture in line with our principles
Requirements
Strong engineering background in fields such as Computer Science, Mathematics, Software Engineering, and Physics or relevant experience.
Partner with our extended leadership team to set and define a technical strategy for your team aligned with the wider team strategy.
Build and champion a long-term tech roadmap to reduce operational burden, ensure scalability, reduce risk, and guide your team towards step-changes whenever possible.
Be technically involved and engage in substantive discussion when reviewing technical roadmaps and project implementation with the team.
Work closely with your team and stakeholders to enable sustainable and timely delivery of technical solutions to address business needs.
Foster partnerships between engineering teams and operators to build innovative products that help Tillit scale.
Lead engineers and accelerate their growth by providing thoughtful feedback, technical mentorship, and effectively manage performance.
Foster a non-hierarchical exchange of ideas; valuing the idea rather than the individual who communicates it.
Benefits
25 days paid days off per year.
Genuine flexibility in how you work - because you're an adult, and it's what you do that matters, not what hours you work.
Laptop of choice —The equivalent of a 13" Macbook pro.
A share options scheme - so that Tillit's success is your success.
Other accessories: 27" inch monitor, keyboard, mouse for office, and a 50% subsidy towards the purchase of home office equipment.
5000 kr annual allowance for learning and training
5000 kr annual allowance — to spend on anything that will contribute to your mental or physical health.

Apply for this job