Ledig stilling: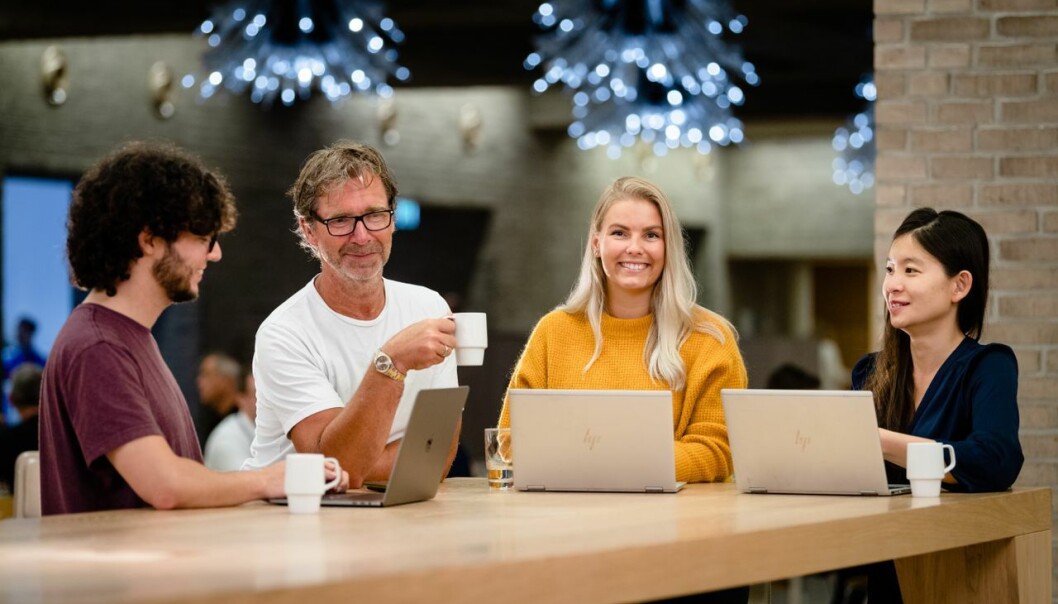 Senior Strategic Partnerships Manager | DNB
Stillingen er ikke lenger aktiv.
The Strategic Partnership Unit (SPU) is a team within Payments and Innovation (P&I), working across the DNB Group as the center of excellence for strategic partnership work. We are responsible for DNB's top-tier strategic partners and other strategic relationships, and for professionalizing the way DNB executes on our strategic partnerships.
The financial industry is currently undergoing a period of rapid changes that is putting pressure on core financial services and the traditional banking business model. P&I was formed to address these challenges and opportunities. An important enabler for P&I to achieve our mission is to enter and leverage attractive partnerships. SPU accelerates DNB's innovation power through strategic partnerships and initiates, leads or supports partnership projects to create value for DNB, our customers and our partners.


What are we looking for
Do you have passion for seeking win-win opportunities in every corner? Do you have a strong execution ability and want to work on creating excellent customer value by leveraging DNB's strengths and market position in strategic partnerships with leading corporations and startups? – then you might be just the person we're looking for!


Main responsibilities
Develop and execute on DNB Group's partnership strategy.
Identify, screen and develop strategic partnerships and business opportunities for DNB group.
Manage relationships and drive business development with top tier partners.
Project management (both lead and/or support) of partnership projects and commercialization of new products and services.
Professionalize the way DNB runs partnerships, and ensure competence building and knowledge sharing across the DNB Group.


Required Skills, Qualifications & Experience
Master's degree within a relevant subject.
5+ years of working experience from business development, digital product development, strategy and/or business consulting.
Strong business acumen and analytical skills.
Deep interest in the digital ecosystems, technology and new business models.
High work capacity, with experience and ability to lead complex projects.
Excellent interpersonal communication skills; capable of dealing with stakeholders in various positions and levels.
International background is preferred, either work or study.
Demonstrated strong results from business development work, complex problem solving, sound judgment and assertiveness.
Fluent in English and preferably also Norwegian or another Scandinavian language. English is our working language both written and oral.

Questions about the position? Please contact Head of Section Petter Lee-Johannessen on mobile: 400 50 189 or e-mail: [email protected].
Application deadline: 31.October.
A job in Norway's largest financial group offers professional challenges in an exciting work environment with many opportunities. DNB strives to create an inclusive workplace where people thrive and feel comfortable. We believe that equality and inclusion boost innovative thinking and collective competency which contributes to create an attractive and flexible company equipped for a changeable business landscape.
We are looking for skilled and motivated employees to meet customer needs and to achieve our goals. With so many varied disciplines and exciting opportunities in the future, we are looking for employees with different background, age and expertise. Are you engaged in focusing on the customer, and in addition fit our values: curious, brave and responsible, you might be exactly the person we need.
In DNB, we carry out background checks to verify that the information provided in your CV and other documentation is actually correct. Background checks are generally performed by an external independent third party. Former employers are typically contacted to check previous positions and periods of employment, while educational institutions are asked to confirm marks. No background check will be conducted without your prior consent, and you will receive more detailed information about this, if applicable. For positions that require an authorization and/or approval of suitability, a police certificate of good conduct will be required.