Ledig stilling: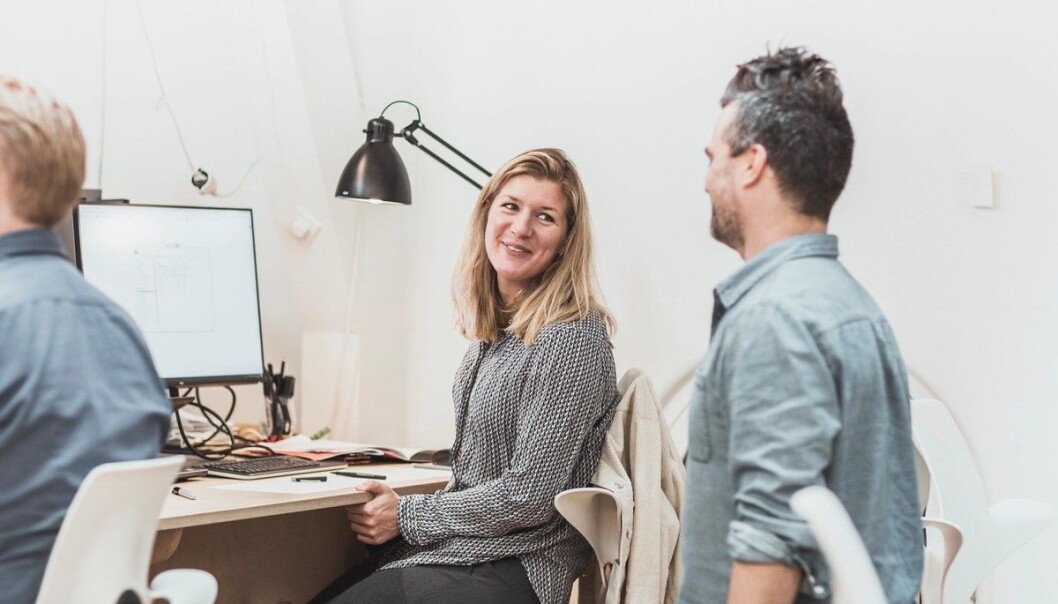 Seniors Business Designers - EGGS Design
Stillingen er ikke lenger akitv.
Business environments are changing faster than ever, taking unpredictability, complexity, and ambiguity to a whole new level. For over eight years, EGGS has supported our clients by leveraging design to influence their strategies and business transformations. Now we're looking for three more business designers to join our team in Oslo and help our clients navigate these environments. You will drive transformation, and in the process, create resilience by design. The outcome is long-term, with competitive products, services, and experiences.
Who are we looking for?
We believe that you're excellent in spotting business opportunities, have extensive knowledge of design processes, are comfortable with project management, and have excellent workshop and facilitation skills. To fulfill this, we think you meet the following criteria:
You have 5+ years of professional experience with a design agency or consultancy, in addition to a proven track record of leading design teams
We believe you have a design-related academic background, maybe with a business and administration, innovation, and entrepreneurship mix
You can contribute with years of in-depth knowledge and understanding of designing products, services and tuning insight into strategy and viable business concepts
Your sweet spot is in the intersection of human needs and business impact.
You have an entrepreneurial and curious mindset
You have strong analytical abilities, creative problem-solving skills, and numeric acumen You know to deliver superior Insight development: Bringing all of this together to identify patterns of insights and opportunities that will inform the overall strategy.
You like to get your hands dirty, get things done, and take pride in premium client deliveries
What will you be doing?
As a Business Designer in EGGS, you will take on a hybrid role, you will be a combination of creative doer, and lead both client and consulting work, participating in the following activities:
You'll lead key complex client projects - develop client relationships, drive team engagement, and ensure timely deliveries of high-quality.
Be heavily involved in bids, pitching, and sales work.
Your hands-on design work will be integral. Designing and leading research to understand the client and user needs, testing hypotheses and prototypes, and improve existing or new concepts will be your bread and butter.
You will be validating new business opportunities, key desirability, and viability assumptions.
Workshop design and facilitation
Designing business models, strategies, organizational structures, processes, and roadmaps. Communicate complex information in a simple and clear way.
Contribute actively to our Business Design practice's strategic direction and development.
What's in it for you?
We know we are asking for a lot, but we guarantee that you will get a lot in return:
You'll be working from our offices in central Oslo.
You'll get well over 100 dedicated and passionate colleagues to play with every day, of which close to 60 work in Oslo. The rest work from our offices in Stavanger, Trondheim, Bergen, and Copenhagen.
Besides a genuinely human-centric, warm, and compassionate culture, we have all the toys you would expect at a design agency.
Hang out with colleagues playing shuffleboard, ping pong, AR, and VR toys, joining us for ski trips, BIG trips, or joining the cheer during all our low-threshold celebrations.
And last but not least, savour a DELICIOUS warm lunch every day prepared by the nicest chef in town, the legendary Mona.
How to apply
Your portfolio/work samples
Your CV
Your letter of motivation
About EGGS
EGGS Design is a strategic design and innovation consultancy. We help our clients obtain design-driven success in industries like maritime, healthcare, IT, finance, oil & energy, and the public sector. Our interdisciplinary approach gives a holistic perspective to the solutions we create and we are truly passionate about making technology and services make sense for people.
As an employee in EGGS, you will experience a balance between structure and creativity, and a connection between technology, design, and business. You will be a part of a culture where we collectively strive to cultivate the best workplace for creative minds, in an environment that is open to everyone. We house more than 115 designers and creative technologists across our offices in Copenhagen, Bergen, Oslo, Trondheim, and Stavanger. At EGGS we find growth amazingly fun! As a result, we have new talents onboarding monthly as well as a new office or two around the corner. We are always open for business and eager to meet curious, talented, and ambitious people, so don't hesitate to make contact!
EGGS Design – Let's Craft Lovable Futures