Ledig stilling: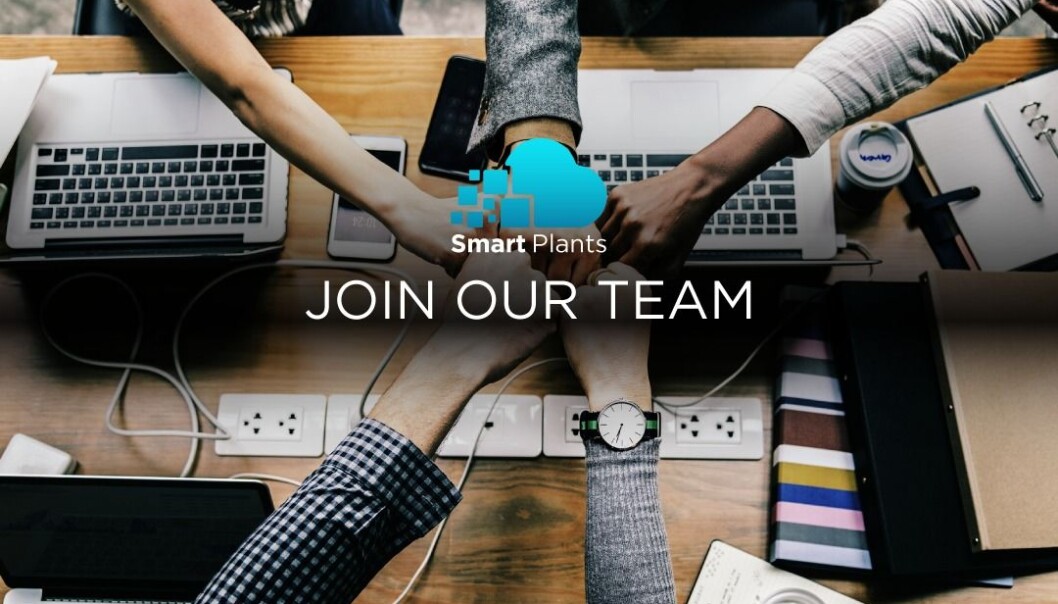 Smart Plants is seeking five new employees
Our vision is a planet where people and machines collaborate for a better world!
We are on a mission to reduce CO2 footprint from commercial real estate, accounting for a whopping 40% of global emissions! We have customers like IKEA, capital of Norway as well as a long list of property owners!
Smart Plants became the top 3 Proptech in the world in October at Real Expo which is the biggest real estate event!
Now we need more super smart people to scale our organisation. Could this be you?
Our organization is based on the "Exponential Organisation" book, where we are a multi-cultural, talented and diverse organization, loving what we do and work where we are.
Our products are:
Andon - Smart Factory delivers real-time insight and decision-making into your whole factory process. Full insight and automate decision processes. It is a bridge for existing factories to embrace Industry 4.0.
ClevAir – A quality system that assures indoor air climate and saves energy in commercial real estate. Our algorithms predict how the building prepares for tomorrow and do real-time optimization based on the building occupants, weather as well as the local equipment's performance.
Our customers are medium and large companies across Norway and Europe.
Our organization is lean with truly dedicated people working hard to deliver top results. We have offices in Stavanger, Oslo, and Amsterdam, though many people are working remotely with us. You can check out our homepage on https://smartplants.io for more information.
Positions
Sales director
You are the person looking ahead to who is our dream customer and pursue what needs to be done. You give feedback to the product manager to shape the product that fits the market and keep pushing it.
Key Account Manager
You live for your customers, guiding them on the road to a better life where everything is optimized. You need to identify their challenges and propose optimal solutions for them and follow up positively.
Delivery manager
Responsible for all the delivery as promised. You will be in touch with our partners and customers, as well as the delivery team to make sure the customer experience a smooth process.
Pre-sales technician ( ClevAir)
You love to bridge the customer needs to our key deliverables. Your job is to identify customer needs and how we can fulfill them with the current product portfolio. You know how ventilation, cooling, heating works in small and large buildings, familiar with some of the BMS and protocols used. Your job is to understand the customer's current infrastructure and suggest good ways of integrating this with ClevAir.
Customer Success
You follow up the existing customers every day, making sure everything is running smoothly, and answer any questions they might have. You have the heartbeat on what the customers thinks and help them to fully utilise our products.
Experience or Professional Background
-Experience in real estate operations (facility management, technical manager, ventilation vendor)
and/or
-Experience in Smart Factory with Industry 4.0
-Self-driven and high achiever
-Independent
What we can offer?
-a growing company where you can set the course for a better future
-a great team to thrive in
-flexible working hours
-Helping the planet in reducing CO2 emissions!