Ledig stilling: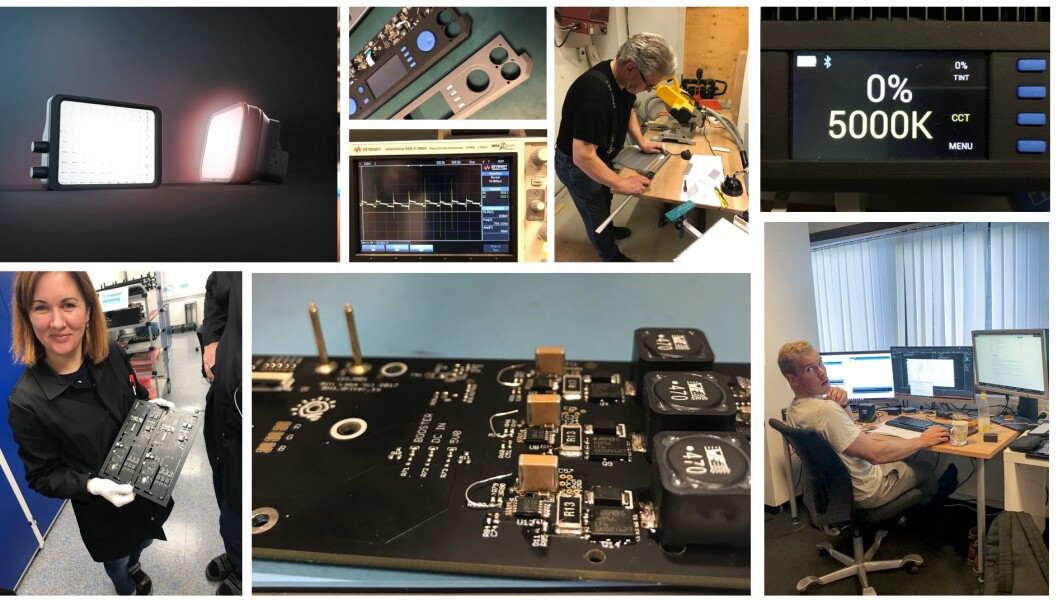 Software Engineer at Rift Labs
Are you the Software Engineer who will help us bring our new and highly innovative products to market?
Are you excited by the opportunity to assume a key role in a small but world-class development team?
Rift Labs are looking for top talent to join us on our exciting growth journey. Apply now to become our new Software Engineer!
Rift Labs is based in Norway, where we have been developing cutting-edge light technology and sensor-based solutions since 2010, and where we today manufacture and export products which are used primarily in the photo and film industry in the US market.
We have established an ambitious growth strategy together with our majority shareholder Karbon Invest AS, an investment company with equity capital of 3.5 billion NOK (also owning shares in companies such as Crayon Group, Link Mobility, Sikri, Oche, PetXL, European Shuffleboard among others), which include ramping up the organization, developing new products and entering new segments and markets.
As Software Engineer you will be a part of the Technology team, responsible for a wide range of software development, including firmware, production systems and consumer-facing applications. You will be expected to be able to fill at least one of these roles (firmware, production, app) at the time of hiring, and gradually build experience within the other roles.
You will join a small but rapidly growing team of highly skilled colleagues who are extremely passionate about innovation and technology, and we expect you to be as inspired as we are by the prospect of exploring the spectrum of light to create amazing products.
Key responsibilities:
Firmware development (C/C++ on Nordic Semiconductor microcontrollers) for new and existing products, introducing new functionality in collaboration with the commercial team
Production software development (C#/Python/C++), with examples including camera vision for QA, light calibration, PCB testing and programming, production monitoring web app, etc.
Consumer-facing application development (Dart with Flutter framework)
Required qualifications and skills:
A relevant bachelor/master is advantageous, but not required if the applicant can demonstrate sufficient knowledge and experience in relevant technologies
Solid understanding of at least one high-level programming language (C#, Java, Dart, Swift, JavaScript) or embedded programming (C/C++)
At least a basic understanding of linear algebra
Language requirement:
Professional level English, written & spoken.
Scandinavian is advantageous.
Practical Information:
Location: Vinterbro, Viken.
Application deadline: ASAP. We will evaluate candidates as they apply.
Visa requirements: Must have a work visa/work permit for Norway.