Ledig stilling: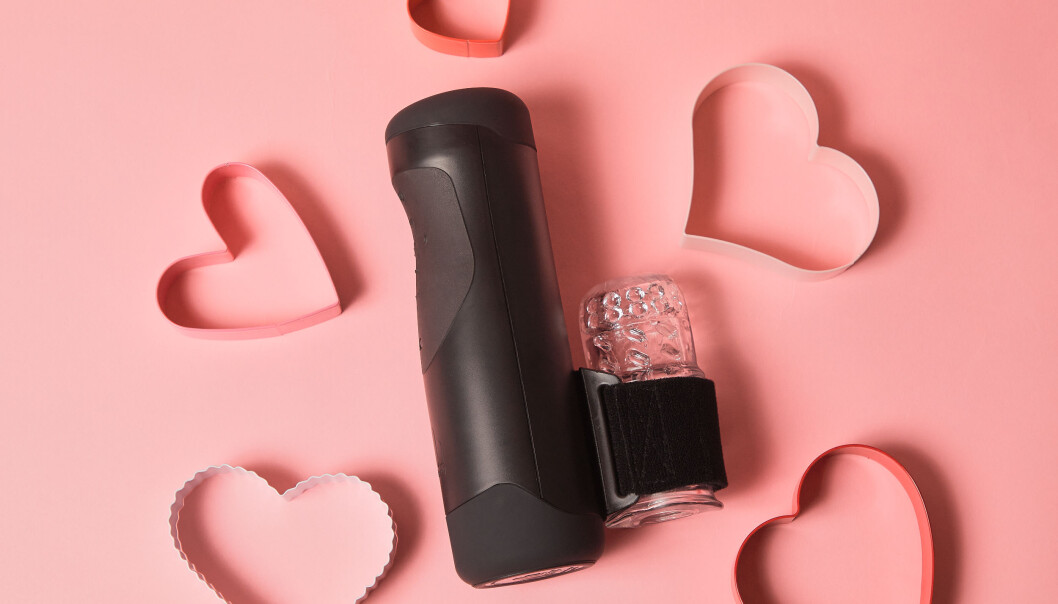 Sweet Tech- Performance Marketer
Experienced Performance Marketer and eager to break new ground?
Sweet Tech is operating in a somewhat unconventional industry which means twice the fun but also twice the challenge. This is why we are looking for a kick-ass Performance Marketer who is always eager to break new ground and come up with new ideas. We need someone who runs towards and not from challenges. One who loves to create solutions where there seems to be none.
Sweet Tech
Sweet Tech is a sex-tech start-up that combines innovative hardware with customizable digital connectivity to create a complete and fulfilling physical experience. Our mission is to create positive sexual experiences and make it available for everyone. We aim to provide tools for everyone to explore their body and sexuality and to make people feel comfortable in their own skin. We believe that the key for a good sexual health is openness, creativity and inclusion.
Our flagship product, The Handy, is available worldwide through our online store (www.thehandy.com) and connects out-of-the-box to our digital platform, Handy Feeling (www.handyfeeling.com). We also have other exciting projects we are working on and our aim is to be the world-leading provider of tech-enabled personalized pleasure — transforming the sexual experience while normalizing sexual curiosity and driving sex positivity.
We are a young but already profitable company, and we are backed by strong investors. We are growing fast (nice try but you can´t stop us Covid), and we are looking for the right people to join us in our journey.
Being a Performance Marketer at Sweet Tech
As a member of the Marketing Team, you will be responsible for building and managing campaigns across a variety of digital channels, working with cross functional teams to support Sweet Tech´s present and future core payments business, products and services. You will create and drive new user growth through paid strategy. We are in need of an experienced Performance Marketer to find new channels and continuously improve the business.
Through a week you will typically...
Focus solely on Performance Marketing in terms of conversion goals and how to adjust these
Monitor web analytics dashboards and key reporting tools, pointing out key areas of importance, and assist development in creating an in-house analytics dashboard 
Use a data driven approach to manage campaigns and derive insights on strategy and performance
Help support weekly and monthly reporting of channel metrics, goals, and other KPI's.
Always have in mind "what do we have now and how can we improve it"
A/B testing and playing with the keywords
Continuous testing, reporting and improving
The industry is complicated when it comes to collecting consumer data which makes this position extra challenging. So, it would very much come in Handy to get a new team member with solid experience and strong analytic skills that can help the company take the next necessary steps. 
As the Performance Marketer at Sweet Tech, you...
Have something to say
Have a stage where everyone is heard and respected
Are your own boss
Have a hands-on part in the company where you get to grow
Ideal qualifications
We believe someone with experience from a similar role, passion for marketing and strong analytic skills is the ideal candidate for this job. A creative hacker mindset with experience from a rather complicated industry will be a good fit for the role. If you in addition to the above are responsible, bold, kind and humble we would absolutely love to hear from you.
You need to be willing to move to Oslo, Norway (we will help you), and non-EU/EEA citizens must have completed a bachelor's degree to be eligible for a work permit in Norway.
How we roll
At Sweet Tech, we embrace diversity as the cornerstone of who we are. We choose our candidates based on qualifications, merit and business needs. This has made Sweet Tech a diverse team and we are proud to have women in half of our leadership positions. Today the company consist of 21 talented people excited to welcome more talents to the team. We are a group of social, open-minded and inclusive personalities.
Sweet Tech is located at MESH which is built for having a social workplace; nice green environment, bar, many start-up companies and a great place to build a community.
Working with us you get, amongst other things:
A fearless and enthusiastic team
A central role in a company in high growth, with great impact and opportunities for career and personal development.
No micro-managing. You can form your own workdays.
Generous vacation policy with extra vacation days.
Share options
Sponsored lunch.
A lot of fun in an international and diverse office environment.
Fun Friday Projects (we will tell you more about this).
So, do you want to revolutionize the sexual experience?
If yes, and you have the skills we need to succeed, we really look forward to hearing from you!
If you want more info prior to deciding if this is of interest or not, we will happily provide you with that. You can also easily apply via the apply button right away. At this stage, we only require your CV or link to your LinkedIn profile, and we will provide you with a prospect with more detailed information.
For any questions regarding the position, please contact our recruitment partner in AvantGarde Search, Ann Hege Frøseth ([email protected] / +47 41 67 87 89).