LEDIG STILLING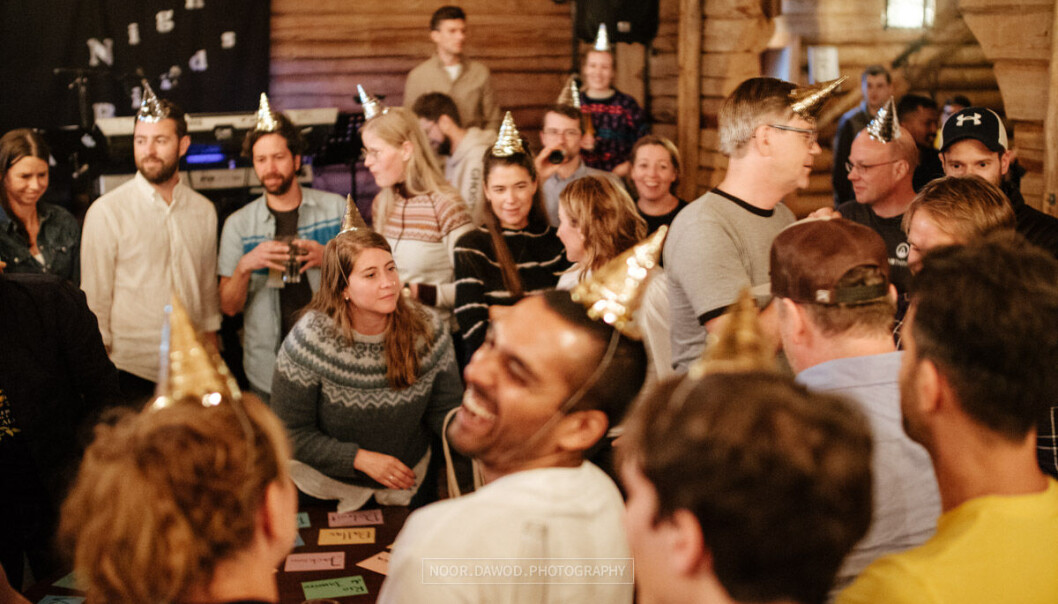 Systems Engineer | Airthings | Oslo
Do you get inspired by new technologies? Do you thrive in adapting system landscapes in a fast-paced scale-up? Are you dreaming of making a real impact for the day-to-day operations of a global business?

Airthings is a global tech company creating world-class air quality and radon monitors for people and businesses. Led by a team of experienced scientists, engineers, developers, and visionaries. Airthings is on a mission to ensure people around the world take control of their air quality through simple, sustainable, and accessible technology solutions – making radon and air quality solutions an essential and universal element for every building or home.
You will join a company really going places with huge international expansion plans. We have big goals, challenges and learning opportunities. Our international environment has a focus on diversity and inclusion, and out of our 140+ employees, we (so far) have 34 different nationalities. And we want more! You will get to work with a group of people with high competence, that are fun, caring and a bit "crazy."
Key responsibilities:
You will work with the continuous improvement of our key systems like the BI reporting, eCommerce, integration, and subscription systems.
You will create business value by identifying, coordinating, and launching new business features for our different departments.
You will be reducing manual work by automizing processes with technical solutions
You will achieve higher automation and scalability at Airthings
You will improve and create new reports based on everchanging reporting needs from the different business functions.
You will create and maintain automation which is in our integration platform.
You will be the technical advisor and contact towards the ecommerce development team – working with Magento and the external agencies who does the actual development.
You will work on technical support and improvements on the subscription management system, configurations and understanding business requirements.
Some of the technologies being used:
Qlik Sense, Magento, Zuora, Workato, REST, SQL
Positives about the position
As this is a new position and you will be the first one in the role, it allows you to be creative and bring in your ideas
You will be challenged: As we are growing at a fast pace the needs of our business change and as systems engineer you will need to adapt constantly.
You will create value for Airthings, which creates value for millions of people
You will be part of a small team that will grow, as Airthings is growing continuously.
You will work (flexible hours if you would like to) for the whole Airthings group. They have offices in Oslo, Chicago and Stockholm.
You will experience a lot of different leading technologies and become an expert in market leading applications and tools.
You will have the freedom and autonomy to find the best solution, and thus have a massive room for technical and personal development.
Will work closely to everyone in across the whole company.
Key qualifications and skills
Educational background in Computer Engineering, Business Information Systems or similar (Bachelor/Master)
3 years prior job experience in relevant role
Prior experience in process or application modelling is a plus - (e.g. UML, ARIS, BPMN, etc.)
Experience in the listed applications or similar: Qlik Sense, Magento, Zuora, Workato
Experience with SQL / databases and REST API
Programming experience is a merit
Good oral and written English proficiency.
And this is what we believe will drive your success
You are thorough, structured and have a good sense of logical thinking.
You love to work with new technologies.
You prefer long-term solutions rather than quick workarounds.
You have good communication skills and can rephrase things from different angles to present a technical topic to both a technical and a non-technical audience.
You are a team player.
You are not afraid of speaking your mind and standing your ground.
Perks & benefits
Competitive pay and benefits, including pension and insurance.
Annual KPI bonus.
Share options program that gives you the opportunity to invest in the company.
Work-life balance is highly valued.
An inclusive and safe work environment where diversity is embraced.
Opportunities for continued growth and learning.
Social events & fun – We work hard and play hard with regular social activities.
City center location, with one of the best canteens in town (Oslo)
What's next?
If you want to apply for this role, please do so with attaching your CV. If you would like more info prior to deciding if this is of interest or not, simply get in touch with our recruitment partner, Lotte Gjørsvik, in AvantGarde Search ([email protected] / +47 467 73 573). She can forward you a lot more information about the role.
We hope to hear from you and welcome you to Airthings, where we DARE, LOVE and FOCUS