Ledig stilling: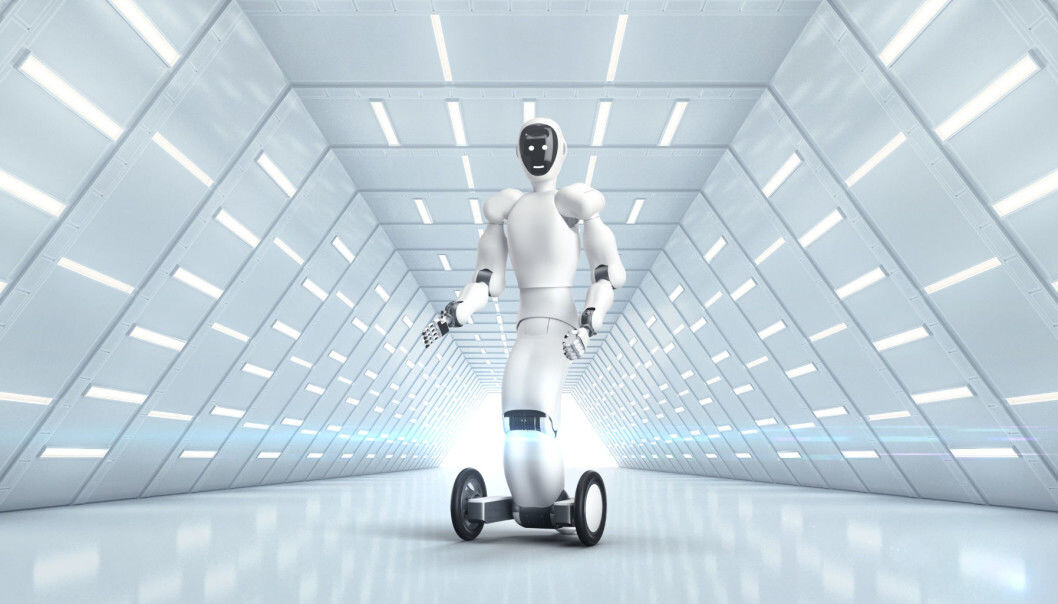 Talent Acquisition Specialist | Halodi Robotics | OSLO
Are you passionate about people, recruitment, and technology? Are you ready to become part of something truly revolutionary?

Stillingen er ikke lenger aktiv.
Are you passionate about people, recruitment, and technology? Are you ready to become part of something truly revolutionary? Are you motivated by working as an in-house Talent Acquisition Specialist? Are you motivated by being able to say; We did it?
Halodi Robotics is bringing robots out of factories and into the human world. We have cracked the code and engineered a safe, capable, and affordable robot that will be deployed in the immediate future to security, retail, health care and other markets.
Inspired by innovation and serving the greater good, Halodi Robotics intends to produce thousands of humanoid robots by 2023—and that's just the beginning. With the mission to bring humanoid robots to everyone, Halodi Robotics offers one of the most futuristic, world-changing career opportunities of our time. And with a team that enjoys being social outside of work, collaboration and support of Halodians extend well beyond the 9 to 5.
This is the place where people come to live and work to their full potential. Halodians are passionate about seeing the human-robot world come to fruition and embrace our holistic approach to building robots—all components of our robots are developed in-house including: motors, transmissions, sensors, electronics, controls, and AI. There are not many places where you can touch every aspect of such an advanced technology, but with Halodi Robotics' modern approach, nothing is off-limits
The position (Short- and long term)
Halodi Robotics is hiring the best technical minds in their field to stay ahead of the competition by securing the best talent internationally. This position is integral in ensuring that we meet our ambitious goals.
We are looking for a Talent Acquisition Specialist to partner with our hiring managers to identify and fill our staffing needs. You will be responsible for determining selection criteria, and sourcing potential candidates through various online channels. Our ideal candidate is a self-starter who is eager to grow and someone who can help us promote our core values to potential new hires. You will design and develop our recruitment processes to the highest standards and ensure that Halodi Robotics stays ahead of our competition in relation to the tools used in securing the best talent.
Selection of key tasks and responsibilities:
Coordinate with hiring managers to identify staffing needs
Determine selection criteria
Source potential candidates through online channels (e.g., social platforms and professional networks)
Plan interview and selection procedures, including screening calls, assessments, and in-person interviews
Assess candidate information, including resumes and contact details, using our Applicant Tracking System to design job descriptions and interview questions that reflect each position's requirements
Lead employer branding initiatives
Organize and attend job fairs and recruitment events
Forecast quarterly and annual hiring needs by department
Foster long-term relationships with past applicants and potential candidates
Why join us?
You can shape the future of humanoid robots. You will have the autonomy to improve all aspects of your technical skills. You'll join an agile and diverse, global team.
We have a start-up environment with tons of energy and drive! We have a competitive compensation package including stock options and pension plans. We also like to think that the position is motivating, and you are eager for the opportunity to really make an impact.
Other things we would like to mention include:
You get to work with some of the smartest technical people around.
Great focus on diversity; we already have employees with 12 different nationalities.
You get to travel to some awesome locations.
You get to build a HR organization and really put your mark on things.
We have a lot of fun and so will you.
You will be an integral part of something that is truly revolutionary.
Requirements:
Talent Acquisition Specialists come from various backgrounds, therefore, most importantly we are looking for someone who matches the description above and is looking to take on the world. That being said we consider these as the baseline for our next team member:
Proven work experience as a Talent Acquisition Specialist or similar role
Familiarity with social media, resume databases, and professional networks (e.g., Stack Overflow and Github)
Hands-on experience with full-cycle recruiting using various interview techniques and evaluation methods
Knowledge of Applicant Tracking Systems (ATS)
A keen understanding of the differences between various roles within organizations
Added Bonuses:
BSc in Human Resources Management or relevant field
Experience in technology-related domains, especially robotics or software engineering
Next step
We hope you have enjoyed learning about the position and that we have triggered your interest. Our recruitment partners in AvantGarde Search will be able to provide you with a detailed prospectus for the position and of Halodi Robotics as an employer. Please feel free to reach out to Fathia Omer at [email protected] who will happily provide you with much more information. Alternatively, you are more than welcome to apply now.
Come join us and help us bring humanoid robots to everyone!
Halodi Robotics is an equal opportunity employer. All qualified applicants are given consideration regardless of race, religion, color, gender, sex, age, sexual orientation, gender identity, and national origin.