LEDIG STILLING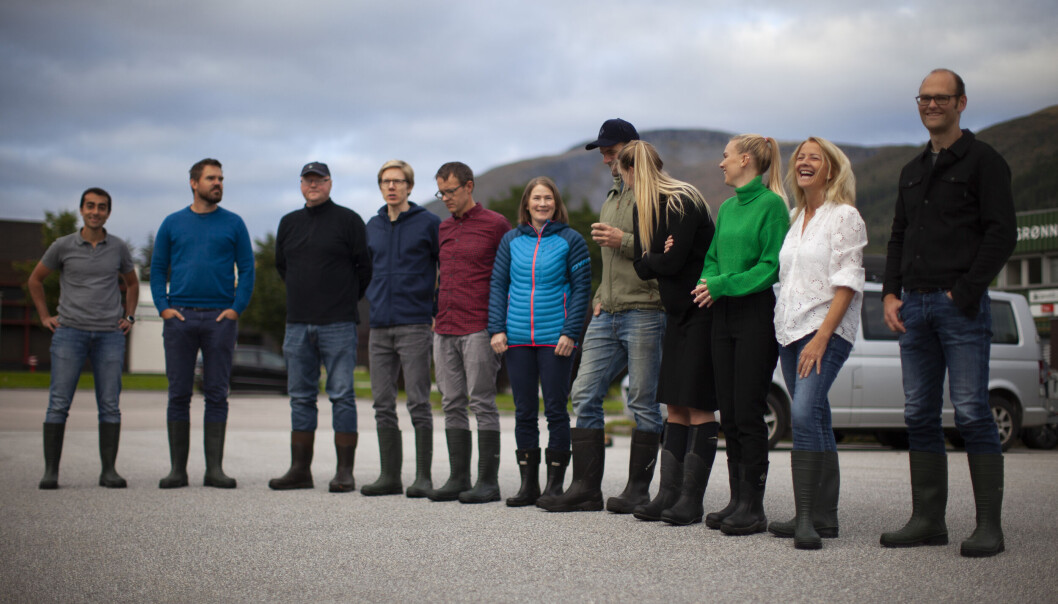 Two Analytical Market Developers | Nofence
Join our market development team in relation building, market analysis, and market piloting to determine optimal market entries in new markets globally!

Stillingen er ikke lenger aktiv.
Join our market development team in relation building, market analysis, and market piloting to determine optimal market entries in new markets globally. You will contribute to the whole process from onboarding first customers to establishing business units in selected markets.
The position requires exceptional interpersonal skills and the ability to follow unexplored paths. You must tackle the unforeseen and in a structured way process much information and juggle many projects simultaneously. You will be given a great deal of responsibility and must be able to make decisions - sometimes based on scarce information.
We are now expanding in North America, Spain and France. Candidates with cultural background and network from these areas are of particular interest. The position will be based in Oslo.
Extensive travel activities must be expected
Key Responsibilities
Build a network of important contacts in relevant markets (farmers, farmers associations and networks, agriculture consultants, etc.)
Ensure compliance with national regulations, certifications and customs.
Secure onboarding and customer support in early stage
Create and translate local marketing material
Coordinate and facilitate ambassador programs, user forums and other relevant communitiesIdentify and contact potential customers
Market-, customer and user analysis
Budget, reports and dashboards
Handle inbound inquiries from customers
Coordinate with Marketing to create awareness of Nofence in selected markets
General responsibilities
First point of contact with early customers and ensure an excellent customer journey
Assist in preparing selected pilot countries for commercialization
Assist in developing a streamlined Market Entry Model
Assist Market Development Manager with practical project work
Support Sales & Marketing with facts and figures
Develop methodology for data based decision making
Create structure and links between CRM data and actions
Experience and qualifications
Master of Science in business and/or agronomy
2+ year experience in business development/sales/marketing and/or agricultural background
Fluent in English and preferably either French or Spanish
Excellent communication and presentation skills
Cultural understanding and International experience is prefered
A keen interest in agriculture, technology and improving the world's food production
Self driven, ambitious, and able to work independently
Market and/or agricultural background
Analytical skills, with brilliant MS Excel competence
Experience with CRM systems, preferably Hubspot
About Nofence
Nofence is proud to have built the world's first virtual fence for livestock. Our product represents the beginning of a tremendous shift in farming towards a sustainable future for agriculture. Our solution is a patented IoT product (a collar for livestock) that delivers a great, and highly practical, value proposition to farmers. The collars are connected devices for grazing animals that replace fencing. The main feature is that the product gives livestock better access to pasture. We already have a good and competitive product, but there is still an endless road of opportunities to develop the perfect livestock solution. We need skilled and dedicated employees that enable our vision of becoming the obvious choice for livestock farmers all over the world. We are now aiming to strengthen our team in Norway. Make an impact and join us in creating technology that make a positive difference for animals, farmers and the environment.
Our culture
As a company still in our early stages our way of working is continuously evolving, and you will have the opportunity to make an impact on how we do things. We are passionate about product development, animal welfare and sustainable agriculture. As our colleague you will be part of an exciting company with enormous ambitions for international growth.
Make an impact
At Nofence, you will use your skills to create a positive difference. Not just for animals and farmers, but for the environment. We believe in the potential of sustainable agriculture, and genuinely think our grazing technology can be the biggest technological change in agriculture since the tractor.
Working together
We strongly believe in a Hybrid Workstyle, mixing the best of two worlds. Work together with your colleagues face to face in real life, but also connect and work remote.
Combining the best technology and workstyle, bringing people together in hackathons and project workshops (not only team building exercises), we will bring our HQ, new hubs and remote workers together in One Team.
Our market development hub is located in Oslo where this position is located. The HQ is in Batnfjordsøra close to Molde, Norway.
Les også: "Går den neste Elon Musk i slagstøvler?"
Additional information
Remote status - Hybrid remote