LEDIG STILLING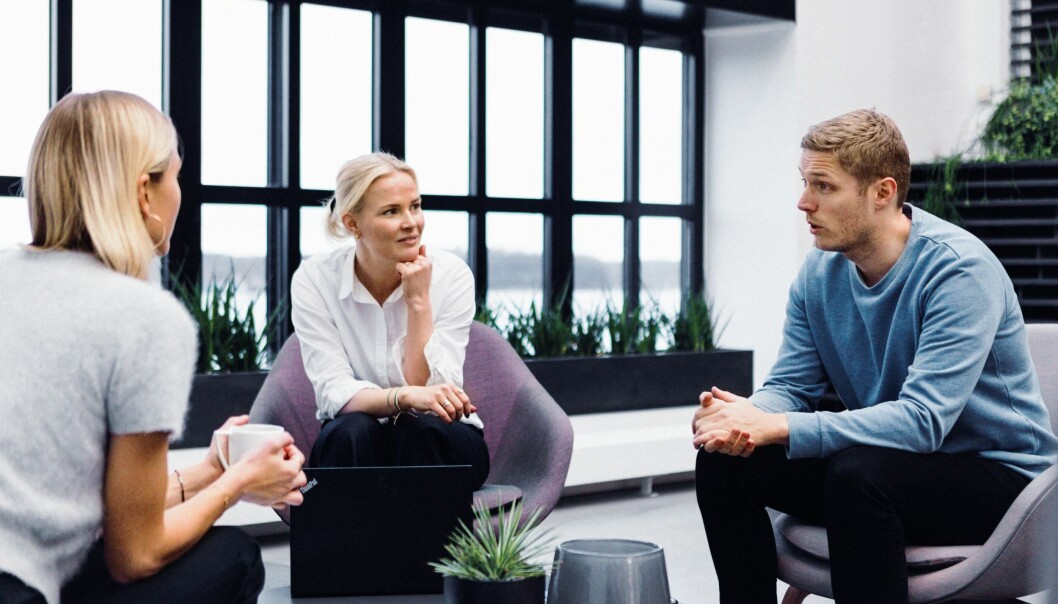 VC – Investment Professional | Arkwright X
The Arkwright X story and what we are looking for:
Arkwright X is an early-stage VC company focused on B2B tech startups. We were established in 2017, with the goal to build an investment company that could make a difference for Norwegian founders and the startup ecosystem. Since then, we have backed several great founders and companies, including Spacemaker, Ignite Procurement, Unloc, Quickorder, Appfarm and Two.
One year ago we significantly strengthened our investment capacity by establishing a new structure where we invest capital on behalf of a few selected strategic partners. We first partnered with Ferd and Investinor and later we have also included a third valuable strategic investor (to be disclosed).
With the ambition to become a leading Nordic seed investor, we need great people onboard. We are therefore excited to bring on our next Investment Professional.
We are a small team; collaborating closely on everything we do, while at the same time operating with a high degree individual autonomy. We are looking for someone who will strengthen, complement and challenge us. With regards to your profile, we are open to a variety of backgrounds and seniority levels, as long as you have a strong drive, lots of curiosity and are able to balance being self-driven with team orientation. You will have a lot of freedom and independence to operate in your own way and influence the direction of our company further.
Oh, and even though we are a small core team in Arkwright X, we are closely linked with the top-tier management consulting company Arkwright Consulting, with ~100 professionals across offices in Oslo, Stockholm, Hamburg and London. Therefore, you'll become part of a highly skilled network with various people to spar with and learn from.
What we think could be a good match – example traits:
All-rounder: Ability or potential to do everything startup investing involves (we do not necessarily expect you to know everything, but that you have the willingness and ability to learn)

People-person: You should get energy from working closely with founders and meeting many new people each week. The ability to build trustful relationships with founders and co-investors is also important

Analytical mindset (connecting the dots)

Ability to see opportunities balanced with critical thinking

Working capacity and can-do attitude: We do what we can to help our portfolio companies succeed. And we work tirelessly to find the next big hits

Interest: You should be intrigued by startups, technology, people, sustainability and investments
Your background might include:
Professional background could be: Founder, operational experience from startup/scaleup, investing, management consulting, banking, lawyer or business development /management experience from corporates. If you have more than one of these, even better

Experience from working with technology and/or engineering degree

Working experience/seniority: Minimum 2 years working experience. Meaning everything from 2 years to decades of experience works for us (level/seniority will be adjusted accordingly)

Qualifications: Excellent credentials and references from your professional career (and educational background)
Responsibilities and tasks: (conducted both individually and together with the rest of the team)
Find new investment opportunities (create dealflow), evaluate them (due diligence) and facilitate investment processes

Support our founders and portfolio companies in every way possible (continuous sparring and project based work)

Expand our network and build meaningful relations with founders, co-investors, corporates and other partners

Keep our investors (LPs) happy

Marketing and branding (e.g. arrange events, develop content)

Contribute in developing our strategy, system value and operational model
What can we offer:
Purpose: Support founders make meaningful changes in the world

Influence: As Arkwright X is still in the early days you will get the opportunity to be part of building a great VC company

Independence and responsibility: Continuous learning experiences in a high paced and ambitious work place

Competitive compensation/salary

Possible ownership in our partner investment company with right to carried interest

Attractive offices at Aker Brygge, Oslo where we are co-located with some of our great portfolio companies and Arkwright Consulting

Other attractive perks being part of the Arkwright family with a top tier management consulting company (e.g. great social events and food prepared by our own house chefs)
Other:
Language: English (fluency in a Nordic language is not a requirement)
Application formalities:
When to apply: No deadline, but we aim to find the right person in Q1 2022 and will start to evaluate candidates in January 2022

Where to apply: Send your CV via email to our Head of People – Rebecca Skaarberg ([email protected]). We don't need a formal application letter, but some lines on your motivation in the email would be much appreciated

Questions? You are welcome to contact Rebecca Skaarberg via email ([email protected]) or telephone (+47 97 76 82 89)