LEDIG STILLING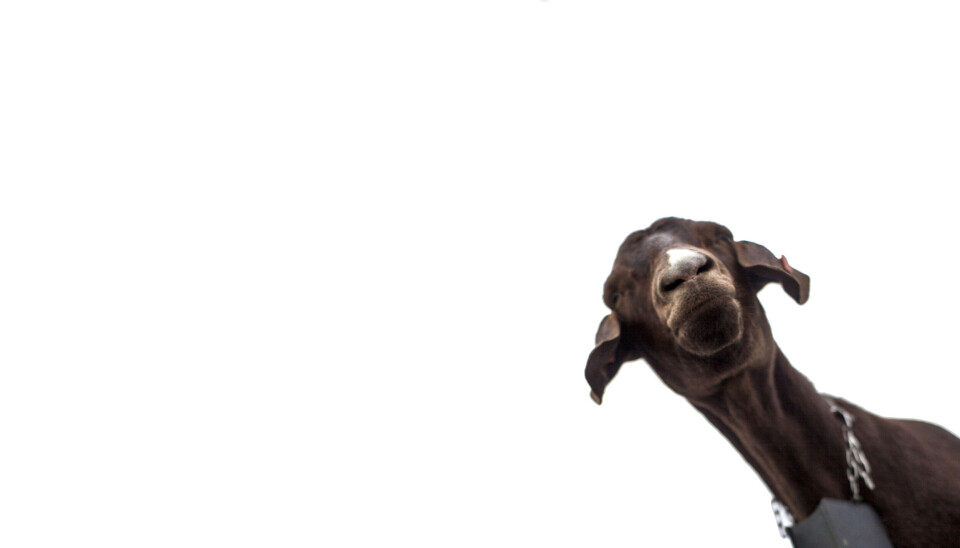 Vice President of Operations | Nofence
Nofence is the world's first virtual fencing solution for livestock, and we are ready for the next stage of our growth: international expansion.

To accomplish that, our team needs a VP of Operations. The candidate of our dreams is humble yet ambitious and dedicated, experienced in strategic international expansion, and passionate about the opportunity to advance the way sustainable agriculture operates on a global scale.
In other words, we need someone who wants to help change the world.

About the Role
Your mission will be to build an Ops Team and, in close cooperation with your fellow leaders, be a crucial part of our major strategic decisions—including, but not limited to, defining and executing the growth strategy. Since we are on the verge of a significant scale-up, we believe the candidate needs experience scaling manufacturing and logistics internationally. In addition, through close collaboration with Product & Engineering and Sales & Finance (among others), you will streamline our operations both in our headquarters in Norway and the global market. You will of course also be invited to participate in our stock options programme for all employees.
Simply put, this is a chance to truly affect Nofence's growth and development!
To summarise, your key responsibilities will be:
- Building an Operations Team to scale Nofence globally
- Global Responsibility in Nofence for:
Supply Chain, from sourcing to outbound logistics
Manufacturing, assembly, and quality control
Key systems for supply chain and manufacturing, with integration to ERP and CRM
Quality control
Contracts & Partner relations
- Systems and routines to improve quality, minimize loss, and scale operations
- Collaborating with Product & Engineering, Sales & Finance to streamline operations
- Selecting and implementing a new ERP system

Since Nofence is a scale-up, the candidate should have both a strategic and operational approach, as you will also contribute beyond your role.
The role will include some traveling. We hope you'll be able to meet physically in one of our hubs in Norway: Batnfjordsøra (HQ), Oslo, Stavanger, or Trondheim.


About You
Experience with the abovementioned responsibilities aside, the candidate will ideally meet the following criteria:
- 5-10+ years of experience in Operations or related fields, including but not limited to:
Scaling production internationally
Managing multidisciplinary teams
Working internationally
Leadership
- A solid understanding of the semiconductor market
- Master's degree or equivalent in relevant fields (can be substituted with experience)
Stand-out experience:
- Experience in a tech start-up or scale-up
- Experience working with Product Engineering
- Experience with system architecture


About Nofence
Managing livestock has always been a challenge. Humanity has tried everything from herding with dogs to walling the animals in with barbed wire, electric, and wooden fences, but these are costly and time-consuming solutions and often in conflict with the local wildlife. It has also left vast areas of potential pasture overgrown and underutilized.
Until now.
Enter virtual fences. What started as a small group of farmers and engineers with a big idea has become Nofence – the world's first virtual fencing solution for livestock.
About Us
Our talented and experienced people come from various and diverse backgrounds. Many have agricultural experience—and many do not—and the same can be said of our devoted investors, of which there are many. Our clients are primarily farmers, though not all of them!
But what truly unites all of us is our love for the planet.
A better life for farmers, animal welfare and sustainable, regenerative farming are why our products exist in the first place - and we are constantly looking for innovative ways of advancing them. So far, our clients have used Nofence in a range of creative ways, including regenerative cattle farming, conservation grazing with goats, regenerative grazing with sheep, and even government work! Yet we have only just scratched the surface, and already have 250 million hours of operation on animals with recorded behaviour data to explore.


Our common goal is to restore a natural and biodiverse balance to a world that needs it more than ever. We already have many skilled and dedicated people working towards that objective, but we need more.
About the Application
Are you ready to change pasture? After all, the grass is sometimes greener on the other side. Also, just like the soil needs a balanced diversity of nutrients to thrive, a company needs a diversity of hearts and minds. We encourage candidates of any origin and gender to apply!
If you want to know more about us or the role, please visit our website or contact our recruitment partner, Patrick Engen of AvantGarde Search, at patrick@avantgardesearch.no. He will be delighted to talk.