Ledig stilling:
VP Marketing/Marketing Manager | Appfarm | Oslo HQ @ Rebel
Looking for a new challenge in a high-growth start-up? We want to meet you!
Appfarm is offering a groundbreaking technology to develop digital applications and products extremely fast. Our innovative product, Appfarm Create, lets users rapidly create advanced business software tailored to their particular needs, without a single line of code, using only a web browser. We are now looking for new talent in several roles, including a new VP Marketing/Marketing Manager:
Understand the market. Understand Appfarm. Connect the two. We are looking for a creative and ambitious VP Marketing/Marketing Manager who wants to take on a key role in building one of Norway's most exciting tech companies.
You will play a central role in the commercial team, tackling both operative and strategic tasks. Your responsibility will be to communicate how Appfarm solves real digital business pains in our target markets, engage our target audience, develop and optimize compelling content across our marketing channels, drive lead generation, and expand the awareness of Appfarm's no-code platform in the international market
As a young, high-growth tech company, we are challenging the principles of how great software should be made, and we need more amazing people to join our mission. Do you want to be part of the team?
Professionals with different levels of experience will be considered for the position. What you know and have experience with today is important, but we consider it equally important that you are motivated to learn new things and grow into new responsibilities.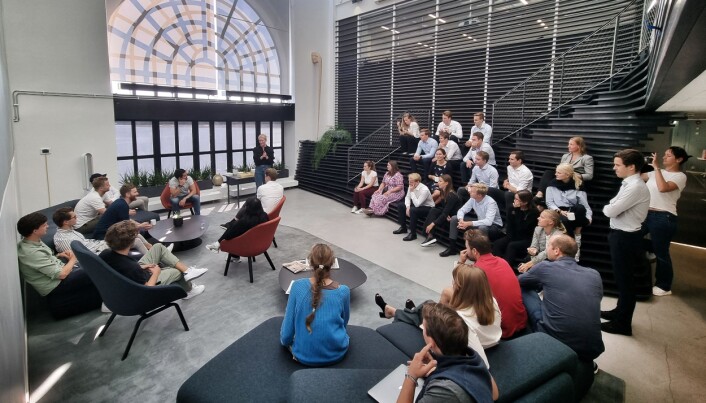 Your responsibilities and areas of work will be:
Develop the overall marketing strategy and operationalizing our inbound marketing, content marketing, and marketing automation infrastructure
Ensure creation of engaging content of text, visuals, and video and deploying across Appfarm's marketing channels including our website, blog, social media, newsletter, digital ads, webinars, and more
Design and deploy targeted multi-channel marketing campaigns and working with SEO
Management of digital marketing and content production agencies
Working closely with the sales and business development team and developing sales enablement, automation materials, and resources
Attract, convert and engage Appfarm's users and customers
Working with PR and media relations and representing Appfarm at conferences and events
Contributing to strategic work related to technology, products, and business development
To succeed in this role, we believe:
You have 2-5+ years of operative experience with B2B marketing and/or communications
You have experience from planning and implementing marketing strategies and managing digital marketing channels and content development
You have strong written and oral communication skills in English, and preferably in a Scandinavian language
You are not afraid of challenging the status quo, and developing unconventional marketing approaches to get our message across
You have an understanding of software technology, but you are first and foremost passionate about communicating how technology can solve real problems and needs for people and businesses
You have an entrepreneurial spirit combined with an analytical mind with the ability to quickly adapt to changing business needs
You are focused on execution and are driven by creating results in cooperation with a team of highly motivated colleagues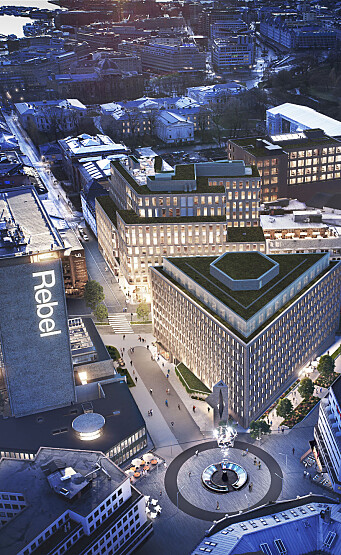 We offer:
Unique opportunity for a key role in a tech startup with independent work assignments and freedom to pursue own projects
A company seeking to create the next big thing, and enthusiastic colleagues with the ability to execute

Competitive salary, benefits, and stock option plan

Offices at Rebel (rebel.no), the new center of excellence for tech in Norway. The best employee restaurant in Oslo
We believe in the following:
To succeed in developing innovative technology, we believe in having a diverse and multidisciplinary team with different backgrounds and experiences
A culture of execution where insights matter and work titles don't
A workplace where everybody is heard and respected
"If it's broken, fix it"-oriented team members who intuitively take command and solve the issues that need to be solved
Having fun at work, every day
If you want to be part of an adventure building Appfarm to the next level, we look forward to your application, including a short motivational cover letter focusing on why you want to work with us. In addition, please attach a short resume with previous work experiences/projects and relevant academic results. We believe in genuine flexibility in how, when, and where you work, but the role will also require presence at our Oslo HQ.
Applications can be submitted on hello.appfarm.app/jobs. We are also looking for talent in several other roles, including a new CFO, so please check it out!
Any questions? Please contact Marius (CEO) at +47 404 61 922