Ledig stilling: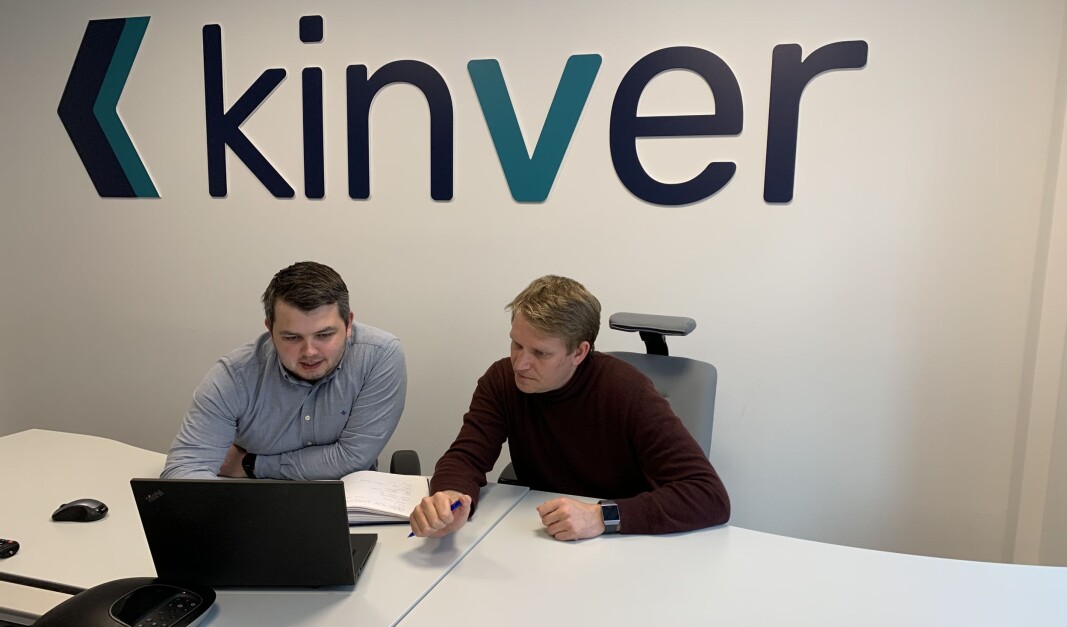 Backend Developer | Kinver
Are you a skillful developer with experience building scalable, high-performance backend services? Are you fascinated by data pipelines, ETL, and/or automation?

Stillingen er ikke lenger aktiv
Are you a skillful developer with experience building scalable, high-performance backend services? Are you fascinated by data pipelines, ETL, and/or automation? Are you triggered by working in the clouds and do you have experience in SQL? Then you might have the head we are looking for!
Kinver
Logistics. Where others see trucks and warehouses, Kinver sees a whole industry with entire cycles that needs to be optimized. Logistics is so much more – it covers the entire delivery capacity of an organization.
Kinver is a SaaS company with huge ambitions that has experienced significant growth and the customer base is growing rapidly. To further fuel the growth ambitions more capacity and brains is needed. . Kinver have successfully created a niche that solves business critical problems and provides answers for decision makers, this makes us unique – a SaaS company that provides data-driven insight into how logistics affect profitability, customer experience and the environment.
At Kinver you get to work with a large amount of data that provides a lot of insight. There are many exciting technical challenges in Kinver, and you get to be part of an innovative environment with loads of fun. We have many ongoing projects in 2021. New customers are onboarding, new data sources are integrated, and a lot of the existing ETL / ELT flows are being moved to the cloud.
We need technical muscles now.
Kinver's goal is to become a leader in the Nordic region with an international customer base and the go-to company for data-driven insight into logistics and business operations.
The position
This position is for you who are tired of working with old technology and who wants a little more sway. It is also for you who like product development. It is for you who are tempted by the way we work today; serverless with cloud functions and docker instances. We are working to make every solution language independent and emphasize separating the functionality into independent "modules".
Kinver gets large amounts of data, ranging from accounting, to ERP, to APIs; We have skilled people who understand what the data is to be used for, and your job will be to find out how to sew together relevant data in the best possible way. You will be part of our development team that builds and maintains all server-side systems, and will be working closely with other developers, data analysts and logistics experts. You will be building and maintaining data pipelines in Kinver Engine to migrate data and finding new and innovative ways to automate our data workflows.
At Kinver you will learn a lot. You get to work with new technology, you will have an influence on technical choices, and you will be involved in innovating new products. Another positive is that you get to challenge yourself in a completely different way than in other industries or with static products. In a short time, we have built something that companies spend several years building.
The stack
We are based in the clouds of Google, and the rest of our stack consists of:
SQL
Node.js
C#
C++
Java
Python
JavaScript
You
To be successful in this role we believe that you are used to acting on your own initiative, make things happen and are used to taking responsibility for your code and solutions. You are a team player that works effectively with others, shares knowledge and supports others in the pursuit of common goals. You have some experience with our stack (especially SQL, Node.js and C#) and you are familiar with either GCP, AWS or Azure. You are fluent in either English or a Scandinavian language.
Kinver is offering
In addition to a job out of the ordinary you get to work with a group of 14 smart, social, innovative and cool people towards exciting and future-oriented customers. We have an "if you break it, you fix it"-culture, and we like to celebrate (sm)all wins. We are also offering:
Good travel & medical insurance
Pension coverage
Sponsored lunch and snacks at the office
Mobile phone with generous data limits
Social and company events
What`s next?
We want to make it as easy as possible for you to learn more about Kinver and the position. If you would like a full prospect prior to deciding if this is of interest or not, please contact our recruitment partner, Lotte Gjørsvik in AvantGarde Search ( [email protected] / +47 467 73 573 ) Alternatively feel free to apply right away. At this stage we only require a copy of your CV or link to LinkedIn profile.